Hello lovelies!

Welcome to another edition of Toddler In The Kitchen!

We are still on our mission to try and get Luke out of his fussy eating habits and onto healthier foods. I know it's Easter and I know I am probably being a complete kill joy, but I don't want him filling up on chocolate and being a hyper, stroppy mess and then refusing to eat his dinner because he scoffed down all that choccy...

So, to combat this, we made Frozen Easter Yoghurt Drops! Hurah!




How wonderful do these look?

Frozen Easter Yoghurt Drops are dead simple to make, they taste wonderful and they look pretty. What more do you want out of food? Oh yeah, they're also much healthier than chocolate.

A little pre-warning: we made these in our PJs and Luke is rocking his Christmas bib.

You Will Need:


Greek/Natural Yoghurt
Honey
Food Colouring
Freezer Bags/Piping Bag
Grab some little pots and add a couple of spoon fulls of yoghurt to each one. The number of pots you need obviously depends on the number of colours you're going to be using!
Add some honey to each pot to sweeten and mix.
Add your food colouring of choice to the mix and stir it really well. (Luke liked to eat all the green yoghurt at this point, but not the blue!)
Carefully spoon yoghurt into freezer bags.
Top Tip: Fold the edges of the freezer bag down over a pint glass, so only the bottom corner of your freezer bag sits in the glass. Fill the bag up with yoghurt (you'll have both hands free to do that this way as it can be quite messy), then unravel the freezer bag from the sides of the glass and zip up the top.
Cut the tip of the freezer bag and squeeze little circles onto a clean (super clean!) baking tray and place in the freezer for 1 hour.



Take out of the freezer... and eat!



Luke loved making these! He could help during the whole process as there was no actual "cooking" involved. Older children would probably be able to do this entire recipe by themselves, with maybe a little adult assistance when it comes to spooning the mix into the piping bags/freezer bags.

What yummy Easter treats have you been making this week? Let me know in the comments!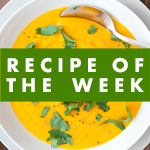 Labels: 19 months, Easter, Little Chefs, Luke, Recipes, things to do in spring, toddler, toddler activities, Toddler In The Kitchen